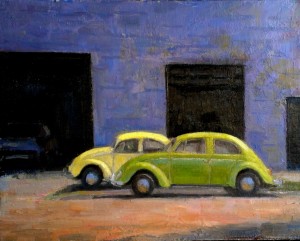 When

Sat, June 8

Where

Patris Studio and Art Gallery
3460 2nd Avenue

Time

3:00 pm - 10:00 pm

Admission

Free
Description
"Art Allure" a group show featuring a variety of artwork by several top artists in the area, including Patris, Randy Blasquez, Victoria Brooks, and many others.
Artists: Patris, Victoria Brooks, David Peterson and many others
3pm – 6 pm 
"Art in Action:" Artists are invited to come paint, draw, or sculpt from a live model –FREE
6 pm – 10 pm
Artist Reception, and live music jam session led by John Gruber and Friends. Pick up the rhythm and join in the fun!
Tags:
THE LATEST
The Moppet Shoppe

I hope you all are getting through your lists! Hopefully this will make it easier for you! I am offering a 25% discount on my Toms, See Kai Run, and Pediped! Yes, that's right! All week! I am also having a RED sale! Anything red is also on sale through Sunday!Yippee!
Wednesday 11th of December 2013 11:31:26 PM