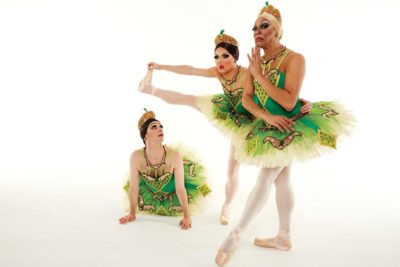 This event has expired.
When

Sun, January 29 2017

Where

Mondavi Center Jackson Hall
9399 Old Davis Rd

Time

7:00 pm
Description
Packing, unpacking, and repacking tutus and giant-sized toe shoes are a way of life for this international dance phenomenon. Celebrating over 40 years of presenting their playful, but decidedly rigorous, view of traditional, classical ballet en travesti, the Trocks continue to charm with their inspired blend of loving knowledge of dance, comic approach and the astounding fact that men can, indeed, dance en pointe without falling flat on their faces. From the early days of performing in late-late shows in off-off Broadway lofts to the stages of the Bolshoi and the Folies Bergere, this company of professional male dancers have deservedly enjoyed both popular and critical success around the world.
One of the great comic creations of the American stage.
Find other events tagged under: ballet, comedy
Event Categories