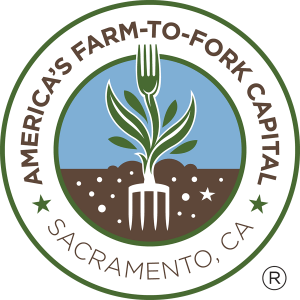 Farm to Fork Week
Annual event in September
Various locations Downtown
Sacramento, CA
The Farm-to-Fork Celebration Returns This September!

Farm-to-Fork Fresh Food Drive – September 6, 2017
Restaurant Week – September 8-17, 2017
Legends of Wine – September 14, 2017
Farm-to-Fork Festival – September 23, 2017
Tower Bridge Dinner – September 24, 2017

Join us for the 5th annual Farm-to-Fork Celebration in September! Everyone's favorite events are back this year including the Fresh Food Drive in partnership with the Sacramento Food Bank & Family Services, Restaurant Weeks presented by the California Restaurant Association, Legends of Wine featuring Darrel Corti and David Berkley, the FREE family-friendly Farm-to-Fork Festival and the iconic Tower Bridge Dinner. The 5th anniversary of these exciting events will bring new features and even more fun than ever before!

For more information, visit farmtofork.com and sign up for our monthly newsletter now!

This two week celebration will include events at local farms, at restaurants across the region, and will be anchored by a major festival on Capitol Mall.  High-end dinners, wine tastings and other culinary-focused events will be scheduled throughout the week.