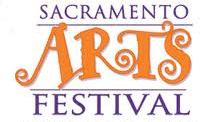 Sacramento Arts Festival
Annual event that takes place in November, features 225 of America's best contemporary craftspeople & fine artists.
Sacramento Convention Center
Entrance at 14th & J St
Sacramento, CA 95814
Nov. 4-6, 2014

The 19th Annual Sacramento Arts Festival brings remarkable one-of-a-kind arts and crafts to Sacramento. The festival features over 225 of America's best contemporary craftspeople and fine artists offering over 15,000 original works. The festival has become the premier art and craft show in the Central Valley and has developed into one of the top art festivals in the country. Unlike other area fairs, it is strictly juried with exhibitors selected for their originality and art quality.

Attendees have the unique opportunity to observe and interact with artists who share their creative passion and knowledge. Artists will also demonstrate their extraordinary talents on site. In addition to the exceptional visual art, the festival features continuous live Main Stage entertainment including jazz and blues groups and comedy jugglers. Attendees are also treated to Restaurant Row where they can feast on edibles from around the world including Greek, Indian and American cuisine.