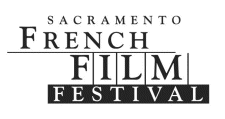 Sacramento French Film Festival SFFF
Annual event in June
Sacramento French Film Festival SFFF
Crest Theatre
1013 K Street
Sacramento, CA 95814
The 15th SFFF will be held over 2 weekends June 17-19 & 24-26, 2016.

Most of the Festival will be held at our home, THE CREST THEATRE, but NEW this year! The Festival will also include 3 very special screenings at the IMAX THEATRE!

In other news, we are having a very special OPENING RECEPTION to celebrate our anniversary in style. Our opening night has been revamped, the film will start at 7pm and the reception will start immediately after the film! More details coming soon.

The SFFF opens each year on a Friday night with a catered reception followed by the opening film. Films continue all day long Saturday and Sunday for two consecutive weekends. Midnight movies are presented on Saturdays for mature audiences. The Festival concludes on a Sunday night with an informal champagne party following the closing film. All films are presented in French with English subtitles. Each film is shown either once or twice. Tickets are available for single films & passes are available for special events, one weekend, and for the whole festival.

~

Our Opening Night –Friday, June 17– will have a new format!We will be presenting 3 films at the Esquire IMAX Theatre, on Sunday, June 19.

 _____ 1/ FRIDAY, JUNE 17, 2016: OPENING NIGHT! _____

To celebrate our 15th anniversary in style we made a few changes to the Opening Night order of events.

This year, the Opening Film will precede the reception and start at7pm, at the Crest Theatre.
As in the past, the opening Film can be attended without the Reception.

The Opening Reception will begin after the film (around 9pm) in the gorgeous Silver Room, located a block away from the Crest Theatre at 1025 9th Street, at the corner of K Street (next to Estelle's Patisserie).

______ FRIDAY, JUNE 17 – 7pm – CREST THEATRE ______
OPENING FILM: FATIMA by Philippe Faucon

We are proud to announce that FATIMA, Winner of the 2016 César for BEST FRENCH FILM of the YEAR, will open the 15th Sacramento French Film Festival.

Multiculturalism and the immigrant experience are on the minds of French filmmakers this year, as the SFFF 2016 line-up will attest. For writer/director Philippe Faucon, it has been a career-defining theme. His latest film, Fatima, depicts the everyday struggles, tensions and humiliations, but also the moments of joy and fraternity, affecting two generations of immigrant women, trying to find their place in French society. Fatima is a joyful and kind hearted celebration of their fortitude. Find more about the film here!


Soria Zeroual, Zita Hanrot & Kenza Noah Aïche in FATIMA by Philippe Faucon

______ FRIDAY, JUNE 17 – 9pm – SILVER ROOM ______
OPENING RECEPTION

Our 15th Anniversary Reception will be more festive and magnificent than ever!

Immediately after the screening of Fatima, join us in the Silver Room, part of the Capitol Plaza Ballrooms (1025 9th Street, at the corner of K Street), to enjoy a fun French evening of food, drinks, and dancing!

Open Bar (Wine & Bubbly by Barefoot, Beer, Lillet, Pastis cocktails, Water by Perrier, & Café by Coffee Works)
Appetizers and Desserts (by Café Rolle, Coffee Works, Dos Coyotes, Hawks Public House, Kru, The Melting Pot, Morants, Old Fashioned Sausage Kitchen, Shady Lady Saloon & Veg.)
DJ Roger Carpio and guests will provide the soundtrack for the evening.

Attendance is limited. Tickets will go on sale soon.
Find 2016 SFFF Ticket & Pass Information here!


The Silver Room

_____ 2/ SUNDAY, JUNE 19 – Starting at 4pm _____
EXPERIENCE THE SFFF AT THE ESQUIRE IMAX!

We are very excited to announce that on Sunday, June 19, after morning and early afternoon screenings at the Crest Theatre, the SFFF will move to the Esquire IMAX Theatre at4pm for three very special screenings!

The Crest Theatre, our beautiful home, is not yet equipped with the new digital projection system that is the only format available from many French distributors, and, over the past years, we have struggled to bring to Sacramento all the films we want to present. These three Esquire IMAX screenings will allow us to present films that we would not otherwise have been able to show! The film titles for these three screenings will be announced in early June, along with the rest of our 2016 line-up.

Please note that due to our agreement with the Esquire IMAX Theatre, we will offer a separate IMAX PASS (included in your benefits if you are an AMI DU FESTIVAL, Supporting Actor level and above). 

The traditional Bleu, Blanc & Rouge passes will be for Crest Theatre screenings only (new pricing when applicable).

Single tickets will also be available for the IMAX screenings (note special pricing).

The Esquire Imax Theatre has limited seating! Get your passes as soon as they go on sale…

Please check website for complete 2016 program.