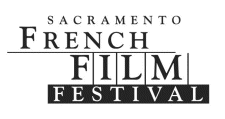 Sacramento French Film Festival SFFF
Annual event in June
Sacramento French Film Festival SFFF
Crest Theatre
1013 K Street
Sacramento, CA 95814
SFFF, Sweet Sixteen edition at Crest Theatre & Esqurie IMAX – June 16-18 & 23-25, 2017!

The 16th SFFF will start with a bang on Friday, June 16, with one of the most talked about and controversial French films of the year, Lucas Belvaux's gripping political drama This Is Our Land, which examines the dangerous appeal of France's far-right party (the "Front National"). Don't miss it!

On Sunday, June 18, we are back at the Esquire IMAX Theatre for a full day of spectacular entertainment! The four films we will show there will look and sound fantastic: from a 100 mile per hour action-packed comedy (Full Speed), to a breathtaking Jacques-Yves Cousteau biopic (The Odyssey); from a thrilling Erin Brockovich style drama (150 Milligrams), to a luminous romance starring Academy Award winner Marion Cotillard (From the Land of the Moon).

And these are only some of the highlights of our 2017 program. There are so many gems to discover… Take the time this weekend to check out each film, read synopses & reviews, and watch trailers.
We have the film(s) for you!