Scott's Seafood on the River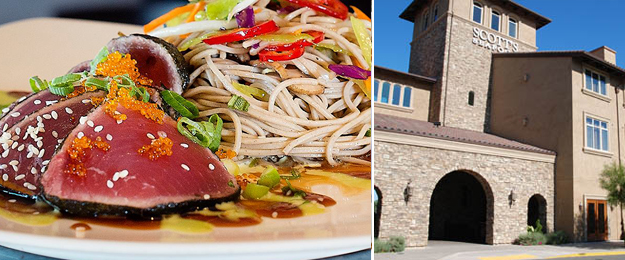 Beautiful location on the river, 5 minutes from downtown Sac.

Serving the freshest of seafood flown in or delivered daily from around the world. Serving breakfast, lunch & dinner daily.  Dine inside or on the beautiful patio with fireplaces and heat lamps to keep you warm. Some favorites include the crab cake Benedict (breakfast) or swordfish with prawns – delicious!

Scott's Seafood on the River
4800 Riverside Blvd
Sacramento, CA 95822
916-379-5959