Sacr Natural Foods Co-Op – Grand opening weekend Oct. 28-30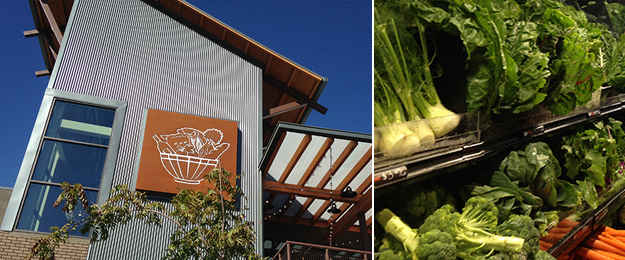 Locally owned since 1973, the Co-op is the place where quality food, inspiration and community meet.

>> See more pictures of the new store
The new location is AMAZING! Here is some helpful info. Favorite items so far include their sushi, pizza, burgers, baked goods such as the Ham & Swiss Croissant and Thai Tea – all house made!
Shop for your favorite natural foods, as well as organic and healthy alternatives to your favorite grocery items.  The Co-op also offers cooking classes, a full deli and seated dining area. Stop by the Co-op's deli for a quick bite, coffee, fresh juice and much more. Their deli provides a bountiful salad bar, sandwiches, soups, entrees, hot buffet and grab & go items featuring seasonal, local and organic ingredients.
Grand Opening Weekend Oct. 28-30, 2016:
Come join us for our Grand Opening Weekend. Enjoy tons of giveaways and samples. We will have demonstrations from the area's top chefs, farmers, live music and events for kids. SMUD will be here talking about our EV charging station and the Sacramento Fire Department will be on hand with their fire truck. And if that isn't enough we are giving everyone 10% off their entire purchase ALL THREE DAYS!

Sacramento Natural Foods Co-Op
2820 R St
Sacramento, CA 95816
(916) 455-2667