Streets Pub & Grub – $10 OFF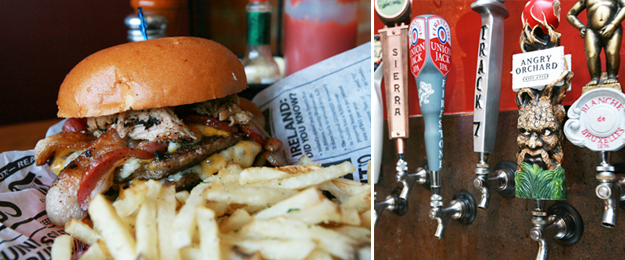 18 taps / full bar / great food. Kitchen open late nights.

Inspired by the warm and welcoming pubs found on just about any corner in Britain, you'll feel at home while savoring a great meal and an ice cold pint in their casual and relaxed dining room or outdoor patios. Serving lunch, dinner and Sunday brunch. Plus, darts, trivia, karaoke and much more!
Daily Happenings:

Sunday & Monday Night Football specials
Every Wednesday is Karaoke Night at STREETS! 9pm
Whiskey Wednesday. $4.50 JackDaniels and other drink specials
Opening night for the Kings. Happy Hour specials during all #SacramentoKings games. Kitchen open until 9pm.
Pub Trivia Sundays (8pm)
Use online COUPON for $10 OFF.
Streets Pub & Grub
1804 J Street
Sacramento, CA 95814
498-1388