LoftWorks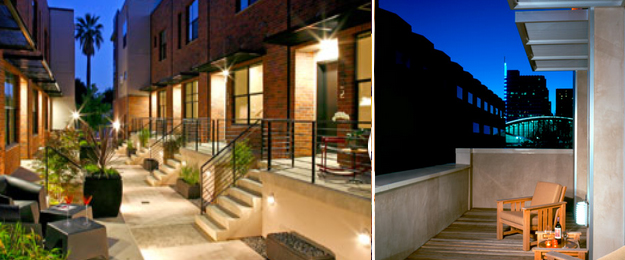 A collection of the city's most unique properties thoughtfully designed for the urban lifestyle.
The Elliott Building, completed in 2003, involved converting a dilapidated 1922 automotive showroom and service center into an innovative mixed-use building for restaurants & professionals. The two top floors contain 18 unique live/work lofts, averaging in size around 1,000 square feet.
Completed in 2005, this building's boasts 14 live/work lofts that average about 625 square feet in size on the top two floors.
Urban living in Midtown's New Theater and Arts District. Featuring stylish studio, one & two bedroom lofts with concrete flooring, exposed beams and high ceilings. Unique, smart spaces that redefine living. 44 lofts ranging from 390 to 1,191 square feet.
Sutter Brownstones
28 urban townhomes constitute LoftWorks' first ever for-sale project.