Ink Eats & Drinks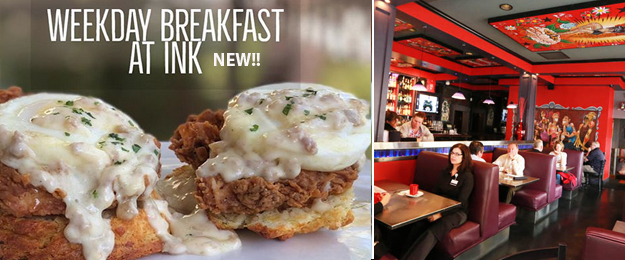 Midtown's cultured American bistro offering breakfast, lunch, dinner, (very) late night eats and weekend brunch.

INK stands as one of Sacramento's ascending eateries based on well portioned dishes, specialty cocktails, long running happy hours, and selected nightly discounts.
NEW! Now open for weekday breakfast starting at 7am / weekends at 9am.
Ink Eats & Drinks
2730 N St.
Sacramento, CA 95816
916-456-2800