Art Of Toys: Comics & SciFi all month!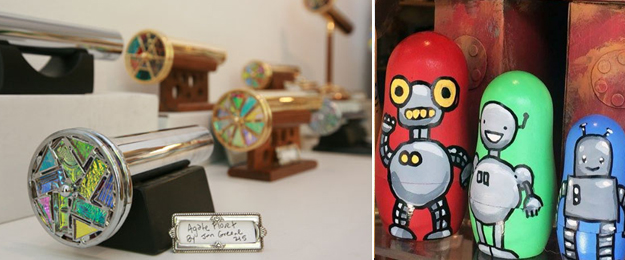 Showcasing toys as art & art as toys.

This is the place to shop for gifts for young and the young at heart! Carefully selected toys from around the world – including the timeless classics, vintage and current fun and whimsical. Plus, monthly themed 2nd Saturday shows featuring one of a kind artwork. This little shop is sure to make you smile and you can also shop online!
Call to Artists:
Art Of Toys is taking submissions for October 2018 Original Doll Art Show at gallery and online. Please send submissions and information requests to arttoyssac@gmail.com
Call to artist for September Puppet Show! Taking submissions now at arttoyssac@gmail.com. Please email for more information
Art Of Toy
1126 18th Street
Sacramento, CA 95811
916-446-0673