Canon East Sac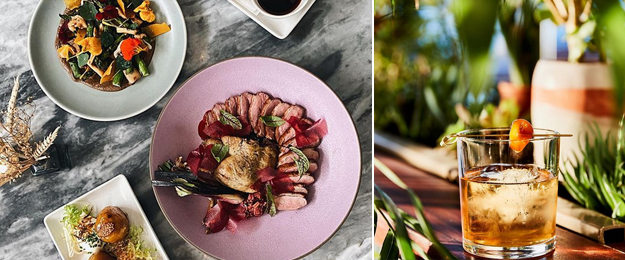 Michelin-quality experience in a relaxed, neighborhood setting.
Canon offers a seasonal menu serving high quality foods & drinks in a welcoming space that encourages sharing plates and good conversation. Beautiful, classy and modern decor and a spacious outdoor patio with ambient lights and lush garden boxes. The staff are very courteous, attentive and knowledgeable. Small plates, entrees & delectable desserts.
>> Enjoy dinner Wed – Sun. Curbside pickup and patio dining.
It's the small details that can really make a dish…Our new Spring Menu item sourdough tempura Nantes carrots are topped with a dusting of katsuobushi-inspired carrot. For this special topping, the carrots are submerged in miso for a few days then smoked and finally dried. These carrots are then microplaned over the tempura carrots, creating a layer of umami and smoky flavor that balances the sweetness of tempura carrots.
Canon East Sacramento
1719 34th Street
Sacramento, CA 95816
916-469-2433