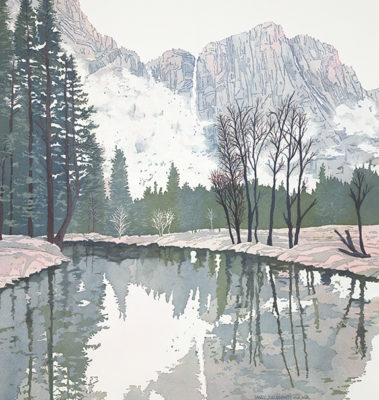 Description
Main Show: Robert-Jean Ray "Exploring Possibilities: 1987 – 2017"

About Robert-Jean Ray::
I became an artist to create art that would inspire others. When I was sixteen years old,
I felt that art would play an important role in my life; not necessarily as an artist, but I knew it would be significant. It turns out that in the forty-plus years since that realization, I have been able to enjoy many experiences within the realm of visual arts.
The urban environment and  human plight have been the primary focus of my art since 1978. I store my artwork in small tins or cigar boxes, while tools and materials are kept in pocket-sized containers. Collage and drawing are the key methods employed in the pursuit of my artistic endeavors, and the scale of the work enables me to make art spontaneously; in a cafe, at
the library, or on a train.
This retrospective provides me with the opportunity to share my creative journey.
Pop-Up Feature: Sandy Delehanty "Edge of Color"
About Sandy Delehanty:
Painting is my passion. I work in watercolor, oils, encaustic and I love to draw in ink. My subjects run the gamut from abstracts to animals, buildings to landscapes. When I find a muse that excites me I tend to take off on a tangent and produce a series of paintings. My current muse is Yosemite National Park and I am exploring the subject in all of my mediums.
Art is about the journey, not the destination. It is the process of creating the painting that I find exciting and fulfilling. It is my hope that the people who give my paintings new homes derive as much joy from viewing them as I did in the process of creating them.
Sparrow website HERE
Find other events tagged under: 2nd Sat, artwalk, gallery
Event Categories