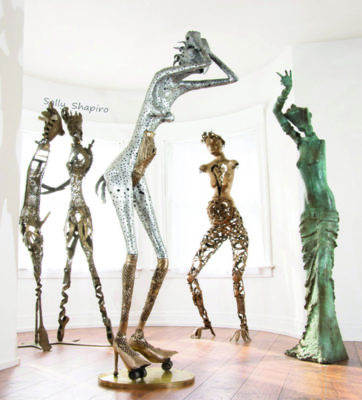 Description
Jan. 12 – Feb. 4, Noon-6 p.m. Tuesday – Saturday.
Second Saturday, Jan. 12, Extended Hours: Noon-10 p.m.
Larger-than-life concepts and everyday intimacy come together in a rare exhibit of two Kennedy Gallery artists. The metal work of Sally Shapiro and the watercolor/acrylics of Gabriel Garbow will add warmth to the chilled Sacramento nights this January. "Naked Nights" art exhibit Jan. 12 – Feb. 4. Creatures great and small exhibited in oil, acrylic, ceramics and mixed media by award winning artists from the Sacramento region. Second Saturday with extended hours and full service no-host bar. Jan. 12, Noon – 10 p.m. Over 20 resident artists and three air-conditioned floors of open studios in the heart of Midtown.
Kennedy Gallery
1931 L St.
Find other events tagged under:
Event Categories