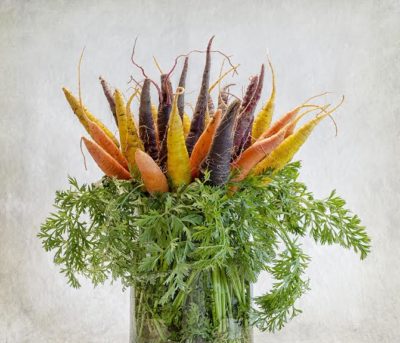 This event has expired.
When

Sat, September 10 2016

Where

Viewpoint Photographic Art Center
2015 J Street

Time

5:30 pm
Description
VIEWPOINT PHOTOGRAPHIC ART CENTER, 2nd Saturday Opening
EXHIBIT: Farm to Studio, Judy Yemma, Keepsakes of Strangers, Malcolm Easton
Exhibit Dates: Wed., Sept. 7 to Sat., Oct. 1
2nd Saturday Opening (General Public welcome): Sat., Sept. 10,
5:30 pm to 9:00 pm
Sacramento, CA—In celebration of Sacramento's annual Farm to Fork events in September, Viewpoint Photographic Art Center offers a truly inspiring exhibit that highlights the fine art of our regions beautiful and diverse produce. The exhibit is called Farm to Studio, by Judy Yemma, a long time Viewpoint member and noted fine art photographer.
ARTISTS STATEMENT:
Judy Yemma: Farm to Studio
The concept for Judy Yemma's project, Farm to Studio, is built on her interest in creating studio portraits of organic subjects. Flowers were first. Currently, her interest is in photographing plant-based edibles in unique and unexpected compositions. More than mere food items in the produce department or in her garden, she finds fruit and vegetables to be complex and beguiling. "When I look, I see their personalities. I see their relationships to human qualities. Fruits and vegetables have remarkable lines, color, texture, and character—offering possibilities for conveying emotional qualities (including humor) and for compositions out of the ordinary."
The exhibit is paired with another photographer in the Main Gallery, which captures the simplicity of objects and how they change when grouped together in a carefully curated arrangement. It features East Coast photographer Malcolm Easton and is titled: Keepsakes of Strangers.
ARTISTS STATEMENT:
Malcolm Easton: Keepsakes of Strangers
​Malcolm Easton's project Keepsakes of Strangers derives from his visits to estate sales at homes of the recently deceased. He focuses on the humbler possessions left behind. These objects—typically stained, dusty or patched—carry hints of their connections to the everyday lives of their owners. Malcolm selects some of these things to be photographed. Working with natural light in his studio, he finds that illumination can bring new life to items that might otherwise seem outworn. He also explores juxtapositions that allow objects to relate to each other in unexpected ways. These inspirations lead him to create small monuments, temporary memorials to the people who handled these objects and kept them close for many years. Using sunlight reflected by a hand-held mirror, he photographs his subjects in isolation. In so doing he intends the images to have one foot in the world of light and another in the void. His intention is to address themes of loss and transformation.
Viewpoint Mission Statement:
Viewpoint Photographic Art Center, a nonprofit organization, is the heart of a thriving, energetic, and supportive photographic community. Viewpoint's role is to promote the art of photography through:
· Exhibits of original photography by contemporary and historic photographers.
· Lectures, discussion, workshops, field trips, and educational programs.
· Events to foster public awareness and appreciation of photographic art.
· Collection, preservation, and publication.
Find other events tagged under: 2nd Saturday ArtWalk, art & culture, viewpoint photographic art center
Event Categories