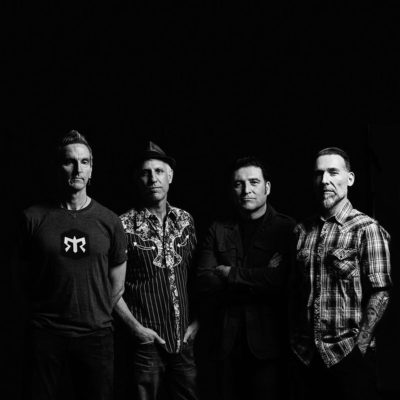 Description
Official website: The Nickel Slots, The Natalie Cortez Band
Facebok: The Nickel Slots, The Natalie Cortez Band, Dive Bar Bombers, Clevers
DON'T YOU FORGET ABOUT ME – featuring THE NICKEL SLOTS, THE NATALIE CORTEZ BAND, DIVE BAR BOMBERS, CLEVERS & MORE!
This is the official Facebook page for the Americana/Rock and Roll band, The Nickel Slots.
The Nickel Slots take you on a journey through hard times and desperation that always carries hope that better things are just around the corner. With influence from early roots Americana music as well as a touch of rebellious '70s punk, The Nickel Slots draw the line that connects Johnny Cash to The Clash. From the sentimental folk tune to the foot-stomping, raucous sing-along, their rocking Americana brings you back to a long-lost memory or shared experience of pain, joy, heartache, love, hope, and redemption.
They began performing together in November 2008, and the following spring a song from their debut album spent a month in rotation on KWOD 106.5 FM's Sounds of Sacramento series. In 2010, 2011, and 2015 The Nickel Slots won Sammie Awards for Outstanding Americana/Alt-Country, they also won the Sammie for Live Performer in 2015. Their second album Five Miles Gone prompted SubMerge Magazine to say that it "…will make a serious bid to be the soundtrack of your summer." The band has toured twice in Europe, winning over audiences in venues both large and small, and in March 2015 shared the stage with Bob Seger and the Silver Bullet Band at their concert at Sleep Train Arena. Their debut music video for "The Devil's Chain Gang" won Best US Music Video at the 2015 American Online Film Awards, two awards at the 2013 Sacramento Film and Music Festival, and in early 2015 began garnering airplay on several music video TV networks, shows, and websites. In 2016 they were inducted into the Sammie Hall of Fame. The band is currently at work on a new music video project and developing songs for their fourth studio album.
Lead singer, songwriter, and acoustic guitarist Tony Brusca's songs tell unique stories and he has a knack for connecting with audiences. Bassist and mandolin player Paul Zinn's backing vocals add an extra dimension to Tony's melodies, and his bass lines just can't sit still. Christopher Amaral, The Nickel Slots' versatile drummer, lays down train beats and adds distinctive power to the band's sound. His brother, individual Sammie Award winner electric guitarist Steve Amaral, throws down tasteful licks that dance across the line between rock and country.
Hitting your ears at literally the speed of sound the Dive Bar Bombers suck you in with hook laden Rock and Roll music generously ladled over with Blues and Soul. If you listen closely, you may even hear a bit of Jazz. But who are these three musical men of mystery? Let's take a look under the headgear.
First up, long haired frontman Emile Dalkey, a veteran guitarist and songwriter who has been a part of Sacramento music since 1990. His playing with DBB is a three way intersection between raw rock and roll, blues, and melodic lines of a Beatlesque nature. A firm believer in the Oxford comma, Emile is a perfect example of what happens when artists marry writers.
Then there is Bill Craig, with that long beard of his. Bill is also a long standing fixture in the Sacramento music scene. His drumming propels the band with authority and panache. His tenor backup vocals are a defining feature of the band. His beard is the stuff of legends.
Last but definitely not least is Steve Craig, the bass man. Steve plays highly active basslines while making it look easy as pie. He suggests many of the band's cover selections and always has impeccable taste. He is also the band's unerring bullshit detector so be forewarned.
EVENT WEBSITE: HERE
Find other events tagged under:
Event Categories