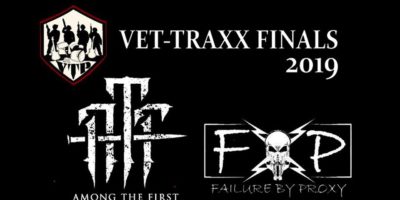 Description
Official Website: Failure By Proxy
Facebook: Among the First, Failure By Proxy
Individually coming from very different musical backgrounds Among the First was formed in early 2016 by Allen Wheeler (guitar), Taylor Klisiewicz (drums), and Nick Herst (bass) as an outlet for a collection of years of versatile musical experience and influence. With inspiration coming from a vast catalog of musical and creative influences including but not limited to NIN, Sevendust, Papa Roach, In This Moment and others, ATF has managed to carve out a powerful, heart felt, and intense musical experience that they will soon be taking to the local, national, and eventually global market.
Over the course of 15 years the members of ATF and have collectively toured and or shared the stage with the likes of Avenged Sevenfold, Steel Panther, Papa Roach, Static X, Machine Head, Otep, Otherwise, Trapt, and many others.
After the successful release of their self titled debut EP, as well as the addition of Steve Hatch (vocals) to its ranks, ATF is currently in the beginning pre production on material for their next effort due out mid 2019. Be on the lookout for news, studio, and tour updates.
Failure By Proxy – Silence Among Us is a studio project put together by Jeremy Friedlander and Eric Lewis to help raise money through the sale of the music created from a collaboration of musicians at Vet-Traxx Inc. The goal is to help with the day to day operating cost of the studio. Vet-Traxx does not charge a fee for our veterans to record their music! You can help by purchasing the music as it is released. 100% of the proceeds go directly to Vet-Traxx!!!!
EVENT WEBSITE: HERE
Find other events tagged under:
Event Categories