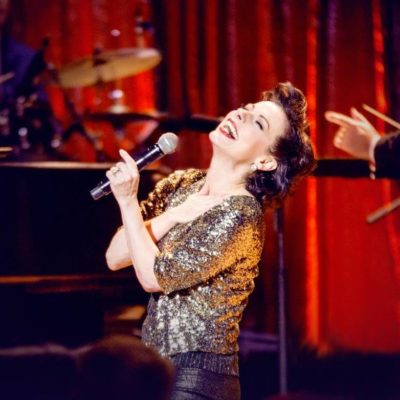 Description
Official website: Angela Ingersoll, Folsom Concert Association
Facebook: Angela Ingersoll
Get Happy: Singing Judy Garland
Emmy-nominated actress Angela Ingersoll celebrates the music of Judy Garland live in concert, as seen on PBS. "The heiress apparent to the Garland legacy" (Splash Magazine) delivers a powerful virtuoso performance with her tremendous voice, compassionate storytelling, and naturally winning humor.
In addition to headlining concert stages nationwide, Ingersoll won acclaim for her superb portrayal of Garland in the play End of the Rainbow, including Chicago's Jeff Award and LA Times Woman of the Year in Theatre.
Chicago Sun-Times exclaims, "Phenomenal. Judy Garland has been reborn." Featuring an exceptional six-piece orchestra, songs include "Over the Rainbow," "Come Rain or Come Shine," and "The Man That Got Away." Presented by Artists Lounge Live.
EVENT WEBSITE: HERE
Find other events tagged under:
Event Categories