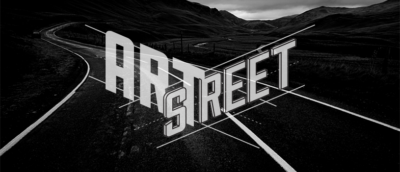 Description
Open through February 25th. ArtStreet is getting national recognition so Don't Miss it!

ArtStreet is a large scale art experience produced by M5Arts, the non-profit collective behind Art Hotel 916.
One of the installations is The West End Club – visit their page HERE for a full list of shows, readings and events.
"For Sacramento's burgeoning art scene, there is pre-Art Hotel, and there is post-Art Hotel, it's really that simple." – Submerge Magazine
Location: The Mill – just South of Broadway and The Grid – plenty of parking!
ArtStreet will be open more than twice as long as ArtHotel and will have a six times higher capacity for visitors. M5Arts is committed to keeping this event free and open to anyone and everyone.
ArtStreet will contribute to M5Arts' speculation of different models of exhibition and art. We are exploring strategies and ways of thinking about curating by using a variety of innovative approaches. ArtStreet will be an exhibition and forum for serious and playful thinking about art and the vital role it plays in a culture's success in the world today.
ArtStreet will contain multiple mediums: painting, photography, new media, music, dance, theater, video, film, and literature screenings. It will be this region's most ambitious art event ever.
Find other events tagged under: arthotel, M5Arts
Event Categories