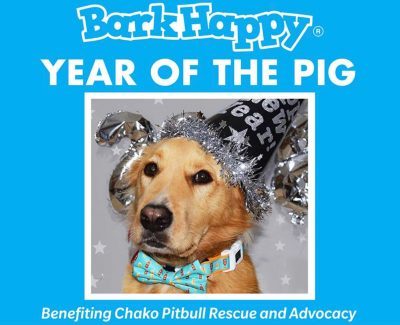 Description
Bring your dogs and your friends for our Year of the Pig Pawty benefitting Chako Pitbull Rescue and Advocacy at Device Brewing Company! There will be a social time with a fun treat eating competition and free goodies valued at over $50 for all attendees, all while benefiting Chako Pitbull Rescue and Advocacy!
Tickets include:
-Samples and a free dog wash voucher valued at $12 by Incredible Pets
-Fido Balm ($7 Value) and 30% off all products at the event by Man's Best Friend Organic Pet Products
-Tote and fanny packs valued at $10 by Leash and Collar
-Class voucher ($23 value) & retail coupons for in-store boutique to Pure Barre
-Doggie treat and 10% off voucher for bathing or haircut service to Pet Stylista Pet Grooming
-Three-Day Pass from Title Boxing Club ($69 Value)
-Bogo 2-for-1 coupon to Mendocino Farms Sandwich Market
-Great raffle prize
-Fun Doggy Treat Eating Competition
This is a family-friendly event. All friendly, well behaved, leashed dogs welcome!
Find other events tagged under: animals, barkhappy, chako pitbull rescue, device brewing, dogs, fundraiser
Event Categories