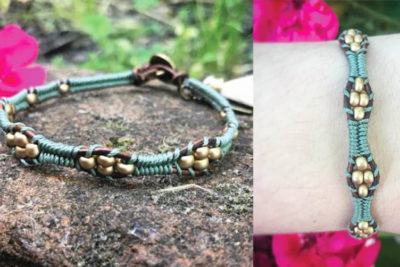 Description
Join us at Two Rivers Cider for an evening of Beads and Brews. Learn how to create a bracelet using a fish-bone style wrapping technique and how to incorporate beads. This bracelet is super easy and fun to make! All materials and tools will be provided for this workshop!
Fish Bone Diamond Bracelet
DATE: Wednesday, May 23rd 6:30pm-9:00pm
LOCATION: TWO RIVERS CIDER
ADDRESS: 4311 Attawa Ave, Ste 103, Sacramento, CA 95822
COST: $35.00 per person Includes your first beer!!
ALL MATERIALS AND TOOLS WILL BE INCLUDED
All you have to do is show up ready to make some magic and drink some cider!!
Give us a call or stop by the shop to reserve you spot today. Must sign up through Capital City Beads. Please call: 916-447-7979
Event host: Capitol City Beads – Facebook page HERE
SIGN UP ONLINE TODAY!!
www.capitalcitybeads.com/beadsandbrews
Find other events tagged under: carfts, jewelry, makers, midtown made
Event Categories