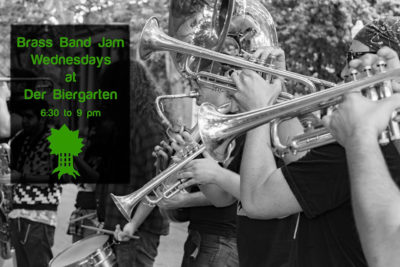 Description
Fans come see City of Trees and friends as they workshop, woodshed, and jam out in their favorite Sacramento watering hole.
Musicians come step up, sit in, and get down with the Trees. Already play in a brass band? Jump in. Trying to get involved in the scene? Come on by! All are welcome to swing with the band.
No Cover- 21+ – Every Wednesday.
Find other events tagged under: beer garden, brass band, der biergarten, german food, live music, swing, the Trees
Event Categories