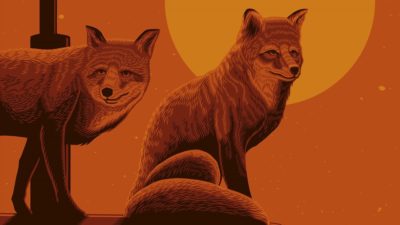 Description
Official website: Ben Folds, Cake
Facebook: Ben Folds, Cake
With Special Guest Tall Heights
Ben Folds is widely regarded as one of the major music influencers of our generation.
He's created an enormous body of genre-bending music that includes pop albums with Ben Folds Five, multiple solo albums, and numerous collaborative records. His last album was a blend of pop songs and his Concerto for Piano and Orchestra that soared to #1 on both the Billboard classical and classical crossover charts.
For over a decade he's performed with some of the world's greatest symphony orchestras, and currently serves as the first ever Artistic Advisor to the National Symphony Orchestra at the Kennedy Center.
In addition to solo rock and orchestral touring, Folds has recently written his first book – A Dream About Lightning Bugs – described as a collection of interrelated essays and anecdotes about art, life, and music.
He is also no stranger to television, having been featured for five seasons as a judge on NBC's critically-acclaimed a capella show "The Sing Off," continues to appear in cameo roles on cable and network TV shows, and composes for film and TV.
An avid photographer, Folds is a member of the prestigious Sony Artisans of Imagery, completed an assignment in 2017 as a photo editor for National Geographic, and was recently featured in a mini-documentary by the Kennedy Center's Digital Project on his photographic work.
Out of Northern California's flat, dry central valley, CAKE formed in the early nineties as a somewhat antagonistic answer to grunge, which members saw as just another form of big, dumb American rock. The band intentionally made their sound as small as possible, thumbing their collective musical noses at the very idea that in the USA something so incredibly wide-load and excessive could be perceived "alternative." CAKE wondered, how could music that is the aural equivalent of Amazonian rainforest deforestation be in any way subversive? Weren't these really just the sounds of the strong overcoming the weak, Exxon overwhelming indigenous Columbians, or huge banks bribing our elected officials to rig our political system beyond all functionality? And weren't many of these supposedly groundbreaking bands just Rush or Ted Nugent in different clothing? And how could so much purported low self-esteem be broadcast so loudly, so proudly, from up on a stage no less, and with such strident rock pomp and ritual? Something just didn't make sense. So CAKE wanted to be dinky. Dubbed "one hit wonder" in response to every single album they have ever released, within this larger cultural context, their small sound was mostly just mistaken for weakness and their embracing of non-rock sonic elements was mostly mistaken for humor. Get it? It's not powerful, surging, straining Anglo-rock, so it must be a joke. Luckily there were a few people who understood CAKE, and for the St. Louis Dispatch CAKE's music was "an utterly fresh sound, especially given today's preponderance of overblown "alternative" bands." And the San Francisco Bay Guardian even noticed that "CAKE doesn't ask you to suck it's angst." Somehow a copy of CAKE's first demo made it all the way to France, where it was understood and well-received – "The drug dealers do not thank CAKE," astutely observed French music magazine, Les Inrockuptibles, So true.
A few years back CAKE created their own sporadic, but exciting Unlimited Sunshine Tour, which held true to their more or less anti-genre, music-first approach. In its first year audiences were surprisingly accepting of this philosophy, and the tour included such culturally incongruous performers as the Flaming Lips, De La Soul, Modest Mouse, the Hackensaw Boys, and Mexican favorite, Kinky. Later, such disparately defined acts would include Charlie Louvin, The Detroit Cobras, Cheap Trick, Tegan and Sarah, and the far out comedy of Eugene Mirman. CAKE looks forward to building another entertainingly disparate lineup for Unlimited Sunshine Tour 2011.
Much can be said or not said about CAKE's new label, Upbeat Records and their solar powered recording studio, but for CAKE it is more about independence and practicality than about being somehow "green." CAKE has always been like a "do-it-yourself" craft project — from studio engineering, production, mixing, album art, posters, and videos, to now having their own label, recording studio, and electricity. It's all a bit more work, but in the end so much more rewarding than having to work well with others in the old music business system, where unfair advantage is always held by those with the most offices and lawyers. The fact that the new album has been produced using 100% solar generated electricity from their rooftop is merely one byproduct of CAKE's long-term quest for independence from old, sick infrastructure.
EVENT WEBSITE: HERE
Find other events tagged under:
Event Categories