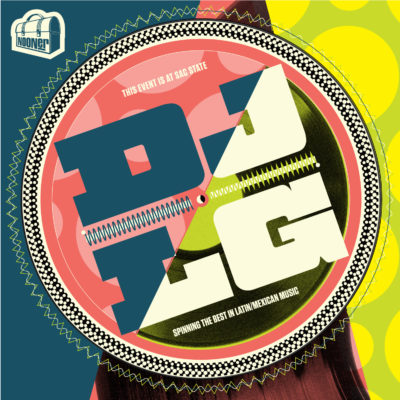 Description
DJ LG will be performing as part of UNIQUE Programs' Wednesday Nooner series on Wednesday, September 11th This FREE event takes place at 12 pm in the University Union's Serna Plaza. There will also be free popcorn to anyone who attends.
DJ LG has had an interest in electronics ever since he was young. He played with stereos, tape recorders, and took TV's and other technology apart to mess around with the audio and sound. He has enjoyed the manipulation of music that he witnessed other DJ's on TV do early on in life.
DJ LG stands for the DJ's name, Luis Guerrero. Luis is a "simple guy," as he puts it. He likes the stage name DJ LG because it's simple, marketable – like an LG phone or LG TV, and because it flows. Luis, or DJ LG, is also a high school math teacher. He does DJ'ing on the side as a lifestyle hobby because he has a "Love for the art."
"I love the combination of turntabling and mixing," expressed DJ LG in an interview with the University Union. "Turntabling uses Vinyl and turntables, and has 'beat-juggling,' 'tongue-play,' and 'scratching' as a way to stick to the art through its elements." "I want people who listen to my music to have a good time and keep an open mind," said DJ LG. "Most people listen to music that is popular, but I like to throw something unique in there, like throwbacks."
DJ LG also released that he will have an upcoming online mix Podcast that is meant to help represent the Latin community within Sacramento. The podcast will include multiple Spanish genres, is called "The Mas Maiz Mix Show," and can be found on Spotify and MixCloud.com.
Nooners are always free and are hosted every Wednesday during the academic semester at 12 pm, featuring local artists and entertainment, in the University Union.
This event is free admission. For more information regarding events hosted by the University Union, visit www.sacstateunique.com.
Find other events tagged under:
Event Categories