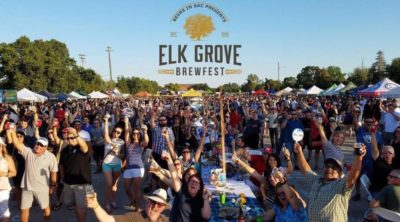 Description
Elk Grove Brewfest is returning for another year, and with an ever growing craft beer scene in Elk Grove, it's high time that the city had an annual Brewfest. EGBF sold out in its first 3 years, so don't wait to get your tickets!
Elk Grove Brewfest will take place in Old Town Elk Grove at Old Town Plaza on Friday, April 19th, 2019 from 6-10PM.
The event is brought to you by Beers In Sac, in partnership with the City of Elk Grove, and will be benefiting Elk Grove's own, Young Life.
Elk Grove Brewfest will feature 60+ breweries, cideries, & meaderies, with local gourmet food trucks, vendors, and 2 music stages. Come and take in the sights at Historic Elk Grove and join us for a night to remember at this community focused and inspired event. Must be 21+ years old to enter. #elkgrovebrewfest
Bike valet by SABA will be available FREE of charge, and keep your eye's peeled for the Lyft pickup and dropoff location on Elk Grove Blvd. Did we mention that we'll have a Craft Cocktail Bar as well? A full bar will be available (accept cash / credit).
Find other events tagged under: benefit, brew fest, craft beers, elk grove, Off the Grid, outdoor
Event Categories