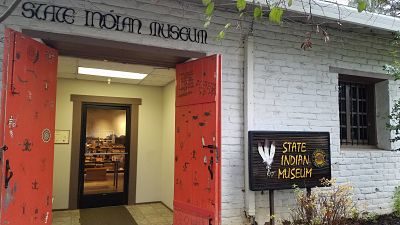 This event has expired.
When

Sat, May 20 2017

Where

California State Indian Museum
2618 K Street

Time

11:00 am - 2:00 pm

Admission

Adults $5 Youth $3
Description
Guests to the State Indian Museum will enjoy hands-on learning about California Indian culture and be able to participate in an activity that varies each month. This month we will be using spring as our inspiration and focusing on California's native plants. We will have a plant scavenger hunt and small hands on activity for children.
Admission to the event includes admission to the museum. The California Indian cultural items in the museum include traditional baskets, along with some of the smallest in the world, a redwood dugout canoe, ceremonial regalia, beadwork, and hunting & fishing tools-some of which are more than twenty-four hundred years old. There is also an exhibit depicting the life of Ishi, reputedly the last survivor of the Yahi tribe, illustrating how Native culture was powerfully impacted and forever changed when outsiders arrived.
Find other events tagged under:
Event Categories