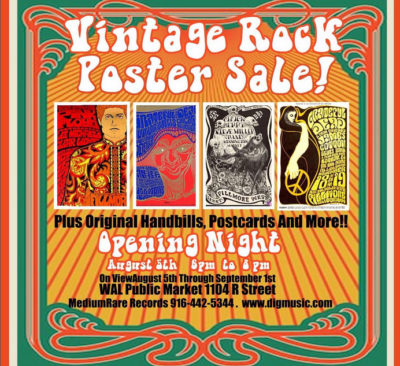 Description
@mediumrare_records is taking over the gallery this August and we are thrilled to share what they have cooked up!
✌️ BACK TO THE SUMMER OF LOVE ✌️
The 1960's kicked off what is perhaps the greatest musical landslide in history. Come celebrate "The Summer Of Love" on First Friday at The WAL Public Market. Enjoy your "trip" back in time where you will be able to view and purchase original rock posters from The Fillmore and Avalon Ballroom along with tons of original handbills and post cards.
Show opens on August 5th, 6:00 pm to 8:00 pm.
Bring the family, share memories and take home an authenic piece of music history.
@walpublicmarket @firstfridaywal
Find other events tagged under:
Event Categories