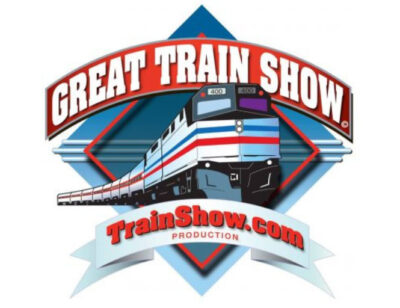 Description
The Great Train Show is the nation's only coast-to-coast model train show. The show is designed for the general public, modelers, hobbyists, families, and the just plain curious. Each show features hundreds of tables of trains and accessories for sale, huge operating exhibits, activities for kids, and more.
Online tickets here (or cash only at the door)
Saturday, January 28: 10 am – 4 pm
Sunday, January 29: 10 am – 4 pm
Adults:
Saturday: $15
Sunday: $11
Children Aged 3-11:
Saturday: $5
Sunday: FREE
KIDS UNDER 3 ARE ALWAYS FREE!
No pre-registration is needed.
Buy your tickets at the gate on the day of the show. CASH ONLY.
(Buy tickets online, or, CASH ONLY at the door)
Parking: $10
Find other events tagged under:
Event Categories