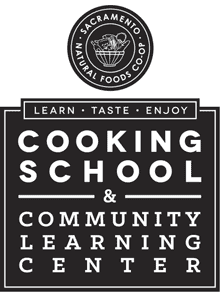 Description
Italian food expert Lucia shares her secrets to perfect, homemade pasta. We'll start by making a basic pasta dough, and then create three different fresh pasta shapes. Lucia will then prepare each shape with complimentary sauces and seasonal ingredients: farfalle pasta in a prosciutto and green pea sauce; garganelli pasta in a fresh marinara sauce, and orecchiette pasta with broccoli. Salute!
Instructor: Lucia Oliverio
This is a hands on cooking class.
Students will enjoy a taste of each recipe, and a complimentary glass of wine will be offered to students 21 and over.
EVENT WEBSITE: HERE
Find other events tagged under: cooking classes, eats & drinks, Handmade Pasta Workshop, sacramento natural foods co-op
Event Categories