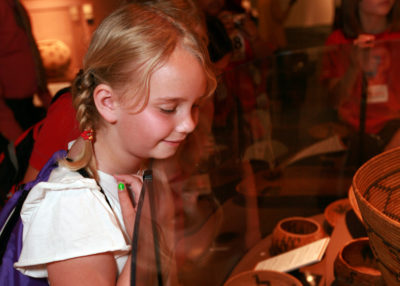 Description
Homeschool Day offers small groups the opportunity to experience the California Museum's K-12 educational programs aligned with California State Content Standards, Common Core, CASEL Core Competencies and Civics outcomes, while enjoying discounted admission usually only offered to groups of 30 or more students.
On Mon., Sept. 9, homeschool student groups of 2 or more are invited to book a self-guided tour and explore the temporary exhibit "¡Murales Rebeldes! L.A. Chicana/o Murals under Siege" organized by the California Historical Society and LA Plaza de Cultura y Artes for $3.50 per person.
Attendees may also participate in free, hands-on activities to encourage creativity and further their understanding of the arts, activism and the Chicana/o culture.
Reservations recommended, visit http://www.californiamuseum.org/homeschool-day to book or for more information.
Find other events tagged under:
Event Categories