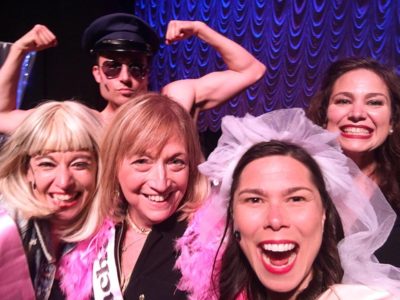 Description
Official website: here
Facebook: here
There are also some performances at 2pm.
If Amy Schumer and Stephen Sondheim had a love child, this would be it! Written for women, by women, Little Black Dress! tells the story of best friends Mandy and Dee. Together we witness the girls' major life events in their little black dresses – first job interview, first date, first awkward sexual experience (which happens more than once), first funeral, and more!
Little Black Dress! is a fully original musical with improv – so the show is different every night. Hilarious tunes about childbirth to profound songs about love and friendship combine with hysterical audience improv, a heartfelt story and sincere moments of tenderness like never before to create a truly unique event. A show that every woman can relate to, Little Black Dress! has made audiences across the globe laugh, cry, and party!
WARNING: Contains Strong Language, Adult Content, and one really Sexy Man.
EVENT WEBSITE: HERE
Find other events tagged under:
Event Categories