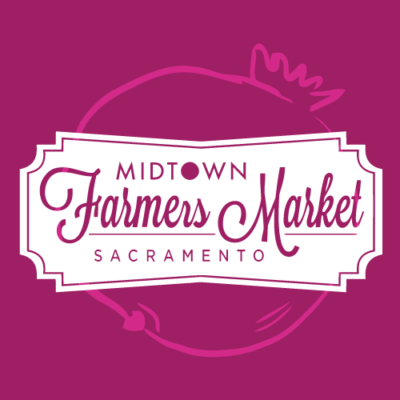 Description
Saturdays Year-round

Spring, Summer, and Fall hours, 8:00 am – 1:00 pm
Winter hours, 9:00 am – 2:00 pm
Hosted by the Midtown Association and managed by Unseen Heroes, this free, family-friendly market takes place year-round, every Saturday, on 20th street between J and L streets. The Midtown Farmers Market showcases local agriculture, prepared foods, artisans and crafters, while providing an opportunity for Midtown residents and business owners to discover regionally grown foods. Anchored in the heart of Midtown, the market serves as a lively and fun gathering place where Sacramentans can come together to shop and enjoy the community with neighbors and visitors alike.
• October 5 at 11 a.m. – an entertaining cooking demo by Chef Matt Brown from The Golden Bear featuring The Possible Burger (vegan dish)
• October 12 – 2nd Saturday Art Walk focus with talented artisans offering hand-crafted specialty goods plus the Sac Republic FC Team Store will be on-site (this day offers a great opportunity to pick up merchandise for the game that evening vs. Orange County at Papa Murphy's Park)
• October 19 – Sol Collective will offer a fun hands-on activity for kids sponsored by Fulcrum Property, plus Sacramento Covered will be on-site to serve as a resource for navigation of the health care system and share CalFresh opportunities
• October 26 – live music at the market is sponsored by SMUD featuring The Dirty Chops Brass Band
• Ongoing – Each Saturday, Sacramento Area Bike Advocates (SABA) offers complimentary bike valet services and Sacramento Republic FC has an outdoor team store booth available.
Find other events tagged under: farm stand, fresh food, local produce, saturday
Event Categories