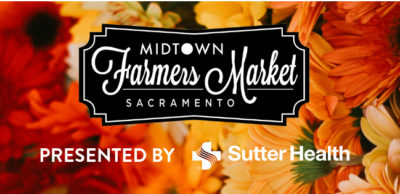 Description
Midtown Farmers Market Website
Midtown Farmers Market Facebook
Midtown Farmers Market Instagram
Brought to you by the Midtown Association, this free, family-friendly market takes place year-round, every Saturday, on 20th street between J and L streets and on K Street between 19th and 21st streets.
The Midtown Farmers Market showcases local agriculture, prepared foods, and artisans and crafters while providing an opportunity for Midtown residents and business owners to discover regionally grown foods. Anchored in the heart of Midtown, the market serves as a lively and fun gathering place where Sacramentans can come together to shop and enjoy the community with neighbors and visitors alike.
Experience Food Demonstrations, Live Music, a Kids Play Area, and more all next to the popular MARRS building that is packed with stores and restaurants to further enhance your Saturday experience.
Thanks for making the Midtown Farmers Market part of your weekend routine!
Find other events tagged under:
Event Categories