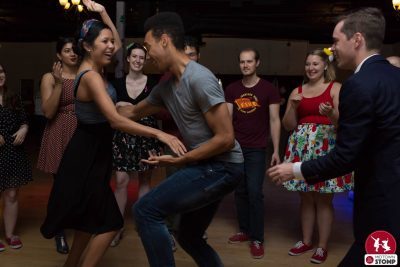 Description
Fridays at Spotlight Ballroom in West Sac.
Midtown Stomp is Sacramento's premier swing dancing venue and one of the largest swing dances on the West Coast. Each Friday night hundreds of people of all ages and walks of life join us for an evening of music and vintage swing dancing that you have to see to believe. Located at Spotlight Ballroom, you'll find an inviting atmosphere that will have you ready to kick up your heels and dance the night away.
Every Friday night Midtown Stomp has a huge beginning swing dancing lesson and dance all night. All lessons are social and rotate partners, the atmosphere is relaxed and fun, and you're sure to meet new people and have a great time! You don't need a partner, but if you have a partner and do not wish to rotate, that's no problem.
Find other events tagged under: big band, dancing lessons, friday, spotlight ballroom, swing dancing, west sacramento
Event Categories