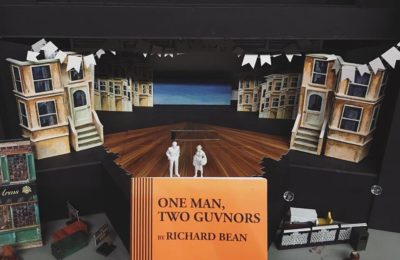 Description
EXTENDED due to popular demand!
January 30, 2018 – March 11, 2018
MAINSTAGE SERIES
This wild adaptation of Servant of Two Masters took the world by storm in 2011. Winning multiple awards in England and America, this gut busting play tells the story of out-of-work skiffle player Francis Henshall, who becomes separately employed by two men. As Francis desperately tries to keep the men from meeting and learning the truth about his double employment, he spins various plates in the air to hilarious results.
Show times are: Tuesday at 6:30pm, Wednesday at 2pm & 6:30pm, Thursday at 8pm, Friday at 8pm, Saturday at 5:00pm & 9:00pm and Sunday at 2pm.
Find other events tagged under: b street theatre, Sofia Tsakopoulos Center for the Arts
Event Categories