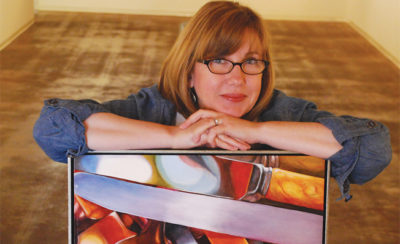 This event has expired.
When

Thu, March 23 2017

Where

The Crocker Art Museum
216 O Street

Time

6:00 pm

Admission

$5-$15
Description
In honor of Women's History Month, join us for an evening of in-depth conversation with a panel of artists discussing the issues facing female artists today. The program will be moderated by Kathrine Lemke Waste, the president of American Women Artists, and will include Texas-based painter Donna Howell-Sickles and Los Angeles-based interdisciplinary artist Micol Hebron. What are the challenges women face as they break into the art world? Why are women still underrepresented in museums today (typically making up only 20 percent of museums' collections, with an even smaller percentage of those works actually on display), and how can we address this inequality? We will also take stock of how far efforts toward equal representation of female artists have come, and how far they still have to go.
Space is limited, and advance registration is recommended.
Find other events tagged under: artists, culture, women
Event Categories