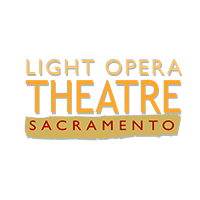 Description
Patience is two hours of wit, humor, and beautiful music for which Gilbert and Sullivan's works are known for.
From the creators that wrote Pirates of Penzance, HMS Pinafore, and other short comedic operas, Patience, makes light of the aesthetic ('art for art's sake') movement that took place in late 19th-century England in which art was valued for beauty rather than any other concern.
A quick plot summary—
Patience (played by Kate Murphy) is herself a milk maid and cares not for the romantic poets, unlike the many other lovesick maidens who prefer local poets Bunthorne (Charlie Baad) and Grosvenor (Timothy Power) to the dressed-up guards of the British cavalry. Patience shows interest in Grosvenor at first, but rejects him on grounds that loving one so perfect is too selfish to be considered true love. Patience then reasons that she must instead love Bunthorne because it would not be selfish. Bunthorne is relieved because he was all set to marry the elderly Lady Jane (Tiffany Patterson).
Patience, although now paired with Bunthorne, confounds him by admitting she loves Grosvenor (whom all the other ladies also love). Bunthorne decides to get back at Grosvenor by forcing him to be "ordinary," hoping that the ladiesand Patiencewill stop obsessing over Grosvenor. But even in his ordinary-ness, the ladies and Patience fall in love with Grosvenor. Patience marries Grosvenor.
Meanwhile, the guards, whose notable members include a Colonel (Mike Baad), a Major (Kevin Branson, Roy Domoe), and a Lieutenant/Duke (Anthony Tavianini) have been pursuing the lovesick maidens the whole time. Time and time again the guards couldn't get the lovesick maidens' attention until finally the maidens decide that being ordinary is really okay after all and everyone is happily paired in the endexcept the lonely Bunthorne, who must love a tulip or lily.
Find other events tagged under: live plays, musical
Event Categories