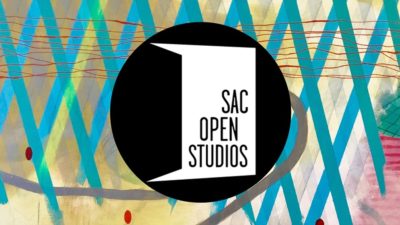 Description
Join the Verge center for the Arts for the Sac Open Studios 2019 Launch Party and the reception of the Preview Exhibition! Meet participating Sac Open Studios artists and supporters, enjoy music from a staple of the Sacramento music scene, DJ Shaun Slaughter, and grab some delicious barbecue from Daddio's Food Trailer. To keep you cool and hydrated, Verge will have a bar stocked with plenty of cold alcoholic and non-alcoholic beverages available to purchase.
The Sac Open Studios Preview Exhibition will feature artworks from participating artists from both tour weekends. This is a great place to find artworks you love and start planning your tour.
In conjunction with the Sac Open Studios Launch Party and Preview Exhibition, the exhibit, Slant Step Forward, will open in Verge's main gallery that same night.
Find other events tagged under:
Event Categories