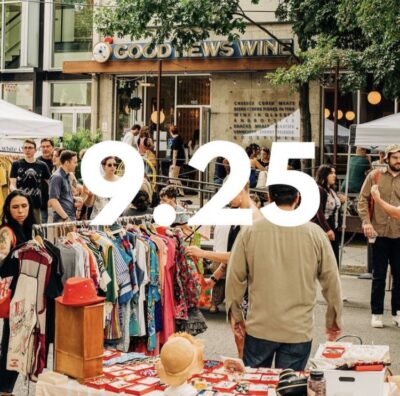 Description
We're (@sacvintagemarket) partnering with our fav shop @goodnewswine to not only bring you another stellar vintage market but to help celebrate their ONE YEAR ANNIVERSARY on Sunday, 9.25. We are going all out for this one – you won't want to miss it.
Vendor applications are now OPEN! Follow the link in our bio to find out more; we have just a handful of space left for new and/or past vendors.
This isn't the fun part but we always try to remain as transparent as possible:
– Not all who apply will be accepted.
– While we do accept a very small number of artists and makers, this event is meant to highlight vendors with Vintage product.
– We are in the process of expanding this event to include more vendors, but we also appreciate the community and success we're able to enjoy with under 20 vendors.
– Vendor fees are always required. This pays for time, permitting, artist created graphics, on-site photographer (You're gonna wanna wear your best vintage fits this time around..) and extensive paid promotion. This also helps avoid market drop-outs and ensures only serious inquiries.
Can't wait to see you!
📸: @troythewolf
Find other events tagged under:
Event Categories