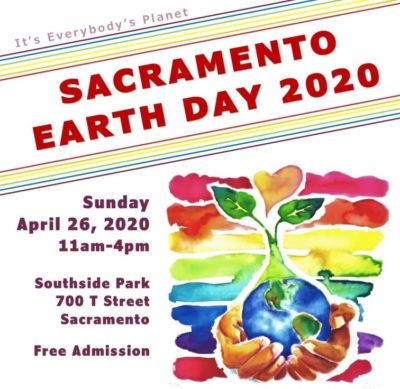 Description
* Note: ECOS is monitoring the Coronavirus situation in our region and hope to provide further information for vendors and attendees soon. Thank you for your patience.
Attend the festival for the opportunity to learn about a vast array of methods to live more sustainably. Around 150 organizations and businesses will be exhibiting a multitude of practical information, goods and services that cultivate a healthier, greener way of living.
You'll also find a variety of fun activities to enjoy for the whole family, including interactive educational games and a kids' area.
There will be live music all day, and a wide range of plant-based (vegan) cuisine options. Don't miss the extensive display of electric vehicles, and the opportunity to test drive some! Plus local art, environmentally-protective products and even valet parking for your bicycle!
This is the largest Earth Day celebration in the Sacramento region, and admission is free!
Find other events tagged under:
Event Categories