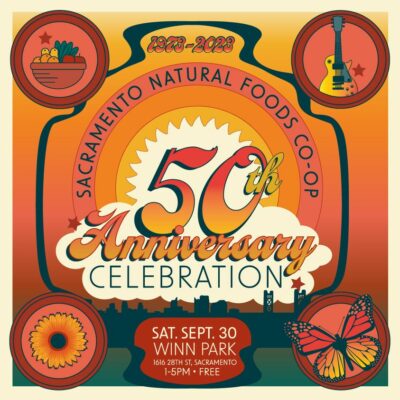 Description
1-5pm // We're celebrating our 50th Anniversary and you're invited! Join us on Saturday, September 30 at Winn Park to commemorate 50 years of cooperation and community.
Enjoy live music by Mind X and ACME Soundtracks, food trucks, brand showcases, craft beer, a wine garden sponsored by Eco Terreno Wines, free tarot readings by Isabel Emilie, kids entertainment and face painting by Pixie Tribe, a DIY Tie-Dye station with special 50th Anniversary shirts hosted by Hi-fi Tie Dye, yoga and wellness activities by Her Elevated, a bike valet hosted by SABA plus more.
Save the date and join us on Saturday, September 30 from 1pm to 5pm for this FREE community event!
Find other events tagged under:
Event Categories