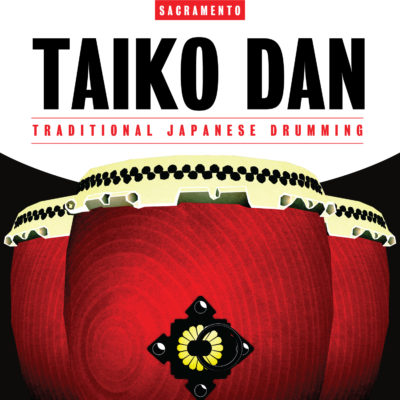 Description
The Sacramento Taiko Dan will be performing as part of UNIQUE Programs' Wednesday Nooner series on Wednesday, February 13th, 2019. Nooners are always free and are hosted every Wednesday during the academic semester at 12 pm, featuring local artists and entertainment, in the University Union. This event takes place at 12 pm in the University Union's Redwood Room. There will also be free popcorn to anyone who attends.
Sacramento Taiko Dan is one of the premiere Japanese drumming ensembles in the greater Sacramento region. The group as a whole is comprised of local drummers and an international touring team. The group seeks to promote cultural awareness and diversity, continue the traditional style of Japanese drumming while developing new forms, educate students from diverse backgrounds, and provide top level performances. The combination of renowned drummers and outstanding drums enables them to provide audiences with world-class entertainment. Sac Taiko Dan tours nationally and internationally, with annual appearances at the California State Fair, San Francisco Cherry Blossom Festival, and many other locations.
"Our founder and Sensei, Tiffany Tamaribuchi, started Sacramento Taiko Dan in 1989, because she wanted to play and we didn't have a group here in the Sacramento area," said Barbara Vantine, member of Sac Taiko Dan. "She studied with Grandmaster Seiichi Tanaka at San Francisco Taiko Dojo before starting our group (and she continues to study with him)." Tamaribuchi is also a Sacramento State alumna.
The event is free to students and the general public.
For more information about upcoming UNIQUE events, please visit www.SacStateUNIQUE.com or call the University Union Information Desk at (916) 278-6997.
Find other events tagged under: CSUS, drumming, free, sac state, taiko dan
Event Categories