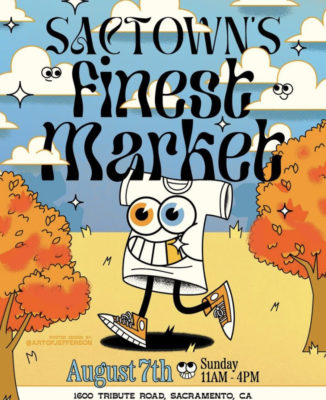 Description
✨Round 7✨
August 7th is coming up close to shop your favorite vintage clothes, food, jewelry, and plants🤎 who's ready for SFM?
At SacTown's Finest, our mission is to create an enjoyable shopping experience that customers of all ages can enjoy. We have something to suit everyone's taste from vintage pieces, food, handmade products, and more!
Our Flea Market is home to a number of local businesses as well as all over Northern California. Our vendors go above and beyond to give back to the community through the products they offer.
​At SacTown's Finest our mission is to inspire every vendor and customer, as well as giving back to non-profit organizations and the city we call home!
Find other events tagged under:
Event Categories