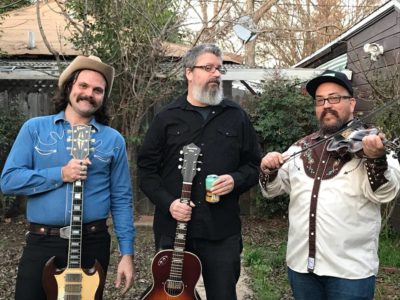 Description
Facebook: here
Our Tuesday Night residency continues! Always an interesting evening!
Sicky Betts plays a variety of music generally thrown under the "Americana" label; Blues, classic country, funk, jam band, folk and bluegrass, they do it all.
Comprised of four of the most venerable musicians in the Sacramento area: JT Lawrence (Pine Street Ramblers), Joe Kojima Gray (50 Watt Heavy, Danny Morris and the California Stars), Josh Lacey (Forever Goldrush) and Grub Mitchell (Loose Engines, The Amazing Sweethearts), Sicky Betts bring not only great technical skills and great vocals but also an inspiring sense of adventure and humor to their performances. Loose, vibrant and grooving, the band can turn on a dime or fall on their faces with aplomb! Every show is different and every show is fun.
Current regular clients include:
The Torch Club – Sacramento
Blue Note Brewing Company – Woodland
Porchlight Brewing Company – Sacramento
Gaslight Company – Folsom
Placerville Public House – Placerville
Sac Yard Community Tap House – Sacramento
Father Paddy's Irish Pub – Woodland
Currently working on their first album, you can check out some demos at www.reverbnation.com/sickybetts for a small sample of what they do.
Please feel free to contact us here on Facebook to book a show for your business or event!
EVENT WEBSITE: HERE
Find other events tagged under: live music sacramento
Event Categories