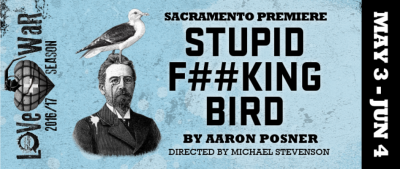 This event has expired.
When

Fri, May 19 2017

Where

Capital Stage
2215 J Street

Admission

$22-$45
Description
May 3-June 4 at Capital Stage.
An aspiring young director rages against the art created by his mother's generation. A nubile young actress wrestles with an aging Hollywood star for the affections of a renowned novelist. And everyone discovers just how disappointing love, art, and growing up can be. In this irreverent, contemporary, and very funny remix of Chekhov's The Seagull, Aaron Posner stages a timeless battle between young and old, past and present, in search of the true meaning of it all.
Find other events tagged under:
Event Categories