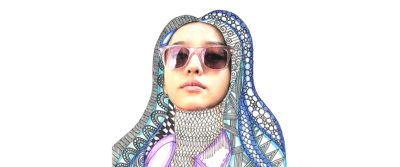 Description
Join us for a 5-day camp in the gallery to learn how to create colorful self-portraits, biography portraits and more! Participants will learn how to use a variety of drawing techniques such as grid drawing, contour and continuous line drawing. Learn the foundations of facial expressions, proportions and abstractions by looking at examples of work from famous artists such as Pablo Picasso, Riely Holloway, Alexander Calder and Georges Braque.
Any artistic skill set is welcome here! All materials and instruction are included.
Space is limited to 8 participants. Each participant will have their own workstation. All materials and instruction are included in session price. There will be a 15 minute break outdoors and a light snack will be provided each day. Learn about safety guidelines for our art programs here.
Start Date: 8/1/22
End Date: 8/5/22
AM Session: Drawing Studio
Time: 9AM-12PM
Suggested age range: 8-12
(If you register for both AM & PM sessions, please provide your child with a packed lunch. Blue Line Arts will provide a supervised lunch hour at no additional cost from 12-1PM.)
Member Price* per session: $170
Non-Member price per session: $220
*please note: to unlock member price, members must sign in to account
Find other events tagged under:
Event Categories