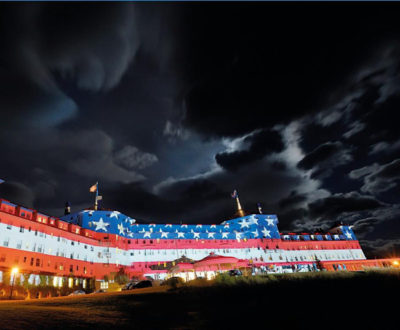 Description
Join California State Parks, Sutter's Fort State Historic Park and Friends of Sutter's Fort as the walls of Sutter's Fort are illuminated by world-renowned Swiss Light Artist Gerry Hofstetter on Thursday evening, October 25, 2018, from 7 to 8 p.m.
The free spectacular light projection show is part of a 50-state "Light Art Grand Tour USA". Sutter's Fort State Historic Park is the only California stop (#14) on the 50-state tour that takes place at iconic locations across the United States including Mount Vernon and Mount Rushmore.
Artist Gerry Hofstetter is an innovator of light art who transforms buildings, monuments, and natural landscapes throughout the world into temporary works of art.
The projections will begin at around 7PM and will last roughly 1-hour. The best viewing for the "Light Art Grand Tour USA" at the Fort will be at L and 28th Streets.
Parking
Parking around the Fort could be impacted and alternative transportation options are encouraged. Guests are encouraged to bring lawn chairs and blankets to relax and enjoy watching the family-friendly light spectacular happening in the heart of Midtown. Midtown is both walkable and bike-friendly with parking available in the nearby Sutter Community Garage at 2701 N Street plus various lots throughout the district. Additional paid parking in the event area can be found using Parkopedia.
More Information
Please visit suttersfort.org for more information.
For more information about the artist, tour and Sacramento stop, visit www.grandtour-usa.ch/california-sacramento.html#light-art-start
Facebook event page HERE
Find other events tagged under: free, halloween, sutter fort
Event Categories