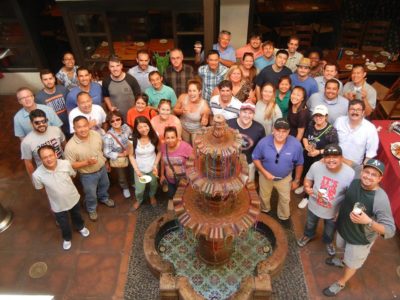 When

Sat, June 24 2017

Where

State Capitol, East Side
12th & L streets

Time

9:30 am - 1:00 pm

Admission

$20-$25
Description
JUNE 24, 2017 • 9:30am-1:00pm Sacramento, CA

Prices for the 2017 Mastermind Hunt – Scavenger Edition:
$20 until 11:59 p.m., June 22nd, $25 thereafter.
No sales Friday, June 23rd or on event day.

Your mission should you choose to accept it: Stop a nefarious organization that is plotting to take over the minds of our civic leaders in the Top Secret Edition of the Mastermind Hunt!
Use your secret agent skills to solve puzzles, make clandestine contact, swap information, and use gadgets on the streets of Sacramento. The Mastermind Hunt is an information-based puzzle scavenger hunt that takes place in Midtown and Downtown Sacramento.
Assemble a team of family and friends, then use your collective brainpower to solve fun and challenging clues leading to landmarks, businesses, and secret locations from Sacramento's past and present. Bring your wits, creativity and a spirit of adventure.
[See calendar for latest details]
Find other events tagged under: scavenger hunt
Event Categories