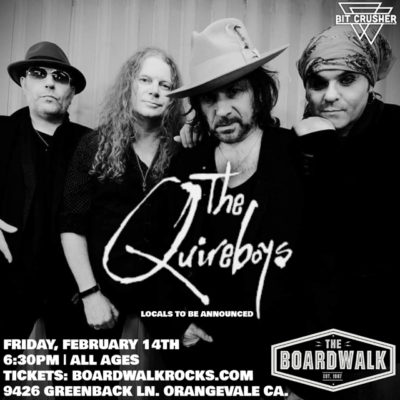 Description
Facebook: The Quireboys, The Raskins, The Aviators, Cardboard Ringo, S.M.F.
Bit Crusher and Bandhoppers present The Quireboys (Hard Rock, London, England) with The Raskins (Rock, NYC), The Aviators (Rock, Bakersfield, CA), Cardboard Ringo (Rock, Sacramento) and S.M.F. (Hard Rock, Daly City, CA)
The Quireboys is a hard rock band formed during 1984, in London, England with strong ties to Newcastle.[1] When the band formed they were originally known as The Queerboys[2] and in the United States they have been known as the London Quireboys throughout their entire career.
EVENT WEBSITE: HERE
Find other events tagged under:
Event Categories