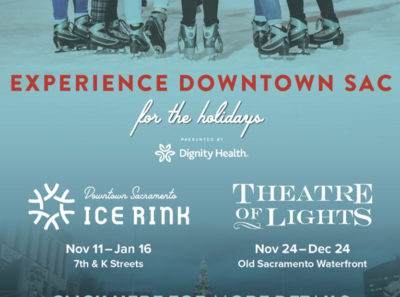 Description
Map Unavailable
Ice Rink in Downtown Sacramento's Ali Youseffi Square
We look forward to safely skating with you again from November 11th, 2021 – January 16th, 2022!
More Here
and
Theatre of Lights in Old Sacramento
Get into the holiday spirit with this free holiday lighting spectacular and the reading of the classic "Night Before Christmas" that runs Nov. 24 – Dec. 24, 2021.
More Here
~~~
Start or end in Downtown Sacramento or Old Sacramento this winter season. It's a short walk to and from, with plenty of shops, food, drinks and holiday cheer in-between!
Find other events tagged under:
Event Categories